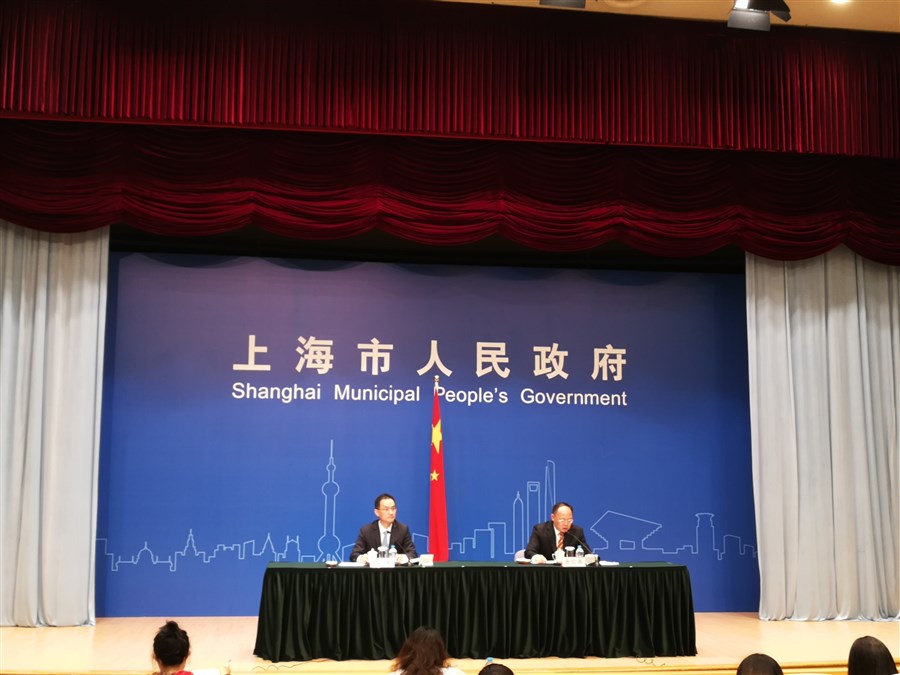 SHANGHAI'S economy grew by a better-than-expected 6.9 percent annually to 1.39 trillion yuan (US$205.6 billion) in the first half as the industrial sector expanded to offset weaker real estate activities, Shanghai Statistics Bureau said yesterday.
The pace was 0.2 percentage point faster than the same period of last year and the same as the national average.
"Shanghai's economic conditions in the first half were generally stable and better than expected," said Tang Huihao, deputy director of the bureau, at a briefing. "The stable trend is lasting (and) the progress is deepening."
Value-added industrial output, a vital contribution to gross domestic product, rose 7.3 percent to 375.32 billion yuan in the first half, reversing a 4.4 percent fall in the same period last year.
The city's industrial production totaled 1.6 trillion yuan during the six-month period, up 8.2 percent annually which is the highest gain since 2012, the bureau's data showed.
Services output in the city rose 7 percent to 971.38 billion yuan in the first six months, contributing to 69.9 percent of the local GDP.
That's a slight drop from 70.7 percent in the first quarter.
Tang attributed the lower contribution to a weaker real estate market.
The bureau's data also showed that value-added output of information technology, logistics, and financial services grew by double digits while output from the real estate industry shed 17.5 percent year on year.
The area of new homes sold, excluding government-funded affordable housing, dived 41 percent in the first half of this year while the sales of pre-owned homes plunged 56.8 percent year on year to the lowest during the same period in the past five years, the bureau said.
Shanghai's foreign trade in the first half of the year jumped 18.7 percent from a year earlier to 1.55 trillion yuan amid improving external and domestic demand, reversing a 0.4 percent drop in the same period last year, the data showed.
The city's consumer inflation was 1.9 percent, 0.4 percentage point warmer than the national level, mainly driven by higher costs of medical treatment.
Tang said prices of services rose faster than consumer goods in the first half, and predicted inflation for 2017 is set to be cooler than last year's 3.2 percent.